In order to help "flatten the curve" of the COVID-19 pandemic in the U.S., the ADA has recommended that dentists postpone elective procedures temporarily. Since elective procedures comprise nearly 90% of today's dental practice, many offices are beginning to close due to lack of work. Technically, the ADA issued a recommendation to close, but not a requirement, but many of our clients that work in dentistry have still decided to shut down.
While closing dental practices for elective procedures helps to halt the spread of disease, the decision to close causes chaos in your financial decisions, including staffing. Then, what happens if your patients decide not to return after the shutdown has ended?
How can you take care of your employees during the pandemic? Your employees are a valuable asset, and some could be living paycheck to paycheck. Additionally, with your office shut down and generating very little income, how are you going to continue paying them?
Many dentists decided to pay their employees for a few weeks, then encouraged staff to use vacation, PTO, and sick days. Once those options were exhausted, many filed for unemployment, but that may increase payroll costs down the line.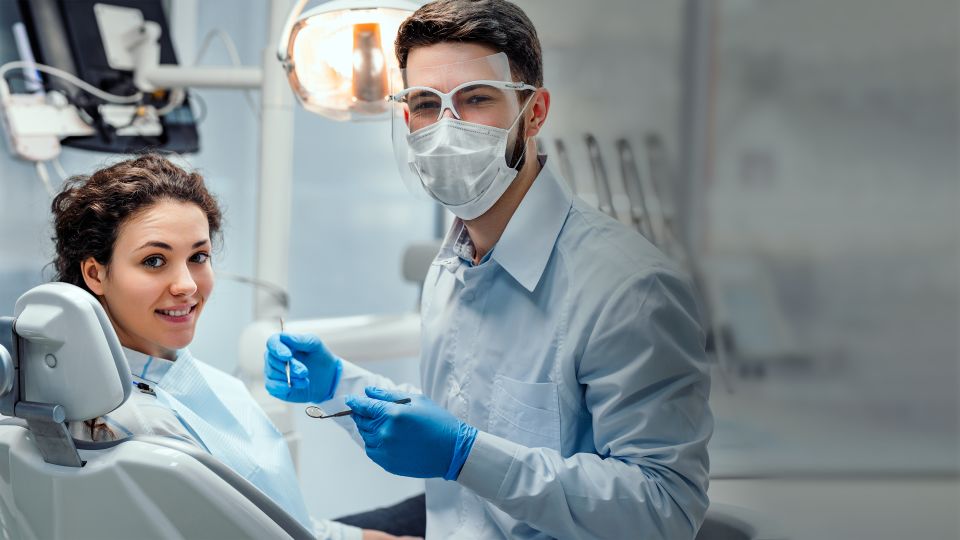 Reducing Overhead and Generating Cash Flow
The income you generate from your dental practice has almost certainly dropped significantly as a result of the ongoing pandemic. Here are a few things you can look into if you haven't already:
Current Practice Loans – If you have a loan out on your practice, your lender may offer you a forbearance, or a temporary conversion to an interest-only loan.
Rent – Your landlord may agree to a temporary rent reduction, though this typically has to be made up with increased payments at the tail end of the lease.
Staff – If you can't afford to continue paying your staff, consider having them file for unemployment benefits. Although the federal government is no longer issuing the extra $600 unemployment benefit, state benefits are better than nothing.
Cash Balance Plan Contributions – Speak to your financial advisor to discuss your options for contribution.
Insurance Plans – Some business overhead insurance policies will offer coverage for business interruption. If you have one of these insurance plans, speak to your insurance agent to see what your plan covers.
It seems as though COVID-19 has affected the dental profession more than other industries. One thing we do know for sure is that businesses that were prepared and able to pivot quickly are the ones that came out stronger on the other side of the ADA shutdown.
Information sourced from Modera financial advisors in Atlanta, GA
Modera Wealth Management., LLC ("Modera") is an SEC-registered investment advisor with places of business in Massachusetts, New Jersey, North Carolina, Georgia and Florida. SEC registration does not imply any level of skill or training. Modera may only transact business in those states in which it is registered or qualifies for an exemption or exclusion from registration requirements. SEC registration does not imply any level of skill or training.  For information pertaining to our registration status, fees and services, please contact us or refer to the Investment Adviser Public Disclosure web site (www.adviserinfo.sec.gov) to obtain a copy of our disclosure statement set forth in Form ADV Part 2A. Please read the disclosure statement carefully before you invest or send money.
This article is limited to the dissemination of general information about Modera's investment advisory and financial planning services that is not suitable for everyone. Nothing herein should be interpreted or construed as investment advice nor as legal, tax or accounting advice nor as personalized financial planning, tax planning or wealth management advice. For legal, tax and accounting-related matters, we recommend you seek the advice of a qualified attorney or accountant. This article is not a substitute for personalized investment or financial planning from Modera. There is no guarantee that the views and opinions expressed herein will come to pass, and the information herein should not be considered a solicitation to engage in a particular investment or financial planning strategy. The statements and opinions expressed in this article are subject to change without notice based on changes in the law and other conditions.